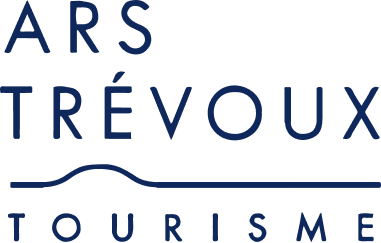 La Table du Gouverneur
Hotel-Restaurant,
Traditional French cooking,
offers dishes "homemade",
Brasserie,
Traditional cooking
in Monthieux
Between Dombes, Bresse and Beaujolais regions, our restaurant offers a traditional, tasty and authentic cuisine made with local and quality products.

A foodie discovery for true foodies.
The Table du Gouverneur has a terrace overlooking the golf course, open every evening on reservation. Traditional food made with high quality ingredients.
Our specialties: fried frogs legs, nut pastry, poultry, chocolate mousse.

Etangs Room: the perfect location for private events (weddings and birthdays etc). Can accommodate up to 150 people.
Capacity

People :

120 place setting

People :

150 Dining tables outside

Spoken languages
Groups (Max capacity)

100 Maximum number of people
Accessibility

Accessible for wheelchairs with assistance
Possibility of drop-off in front of the site
WC + grab handle + adequate space to move

Activities

Sports event broadcasting

Equipment

Garden room
Bar
Shady grounds
Terrace
Toilets
Air conditioning
Reception room
Air conditioned restaurant

Car park
Defibrillator
Garden
Park
Coach parking
Private parking
Baby chair

Services

Pets welcome
Accommodation
Room hire
Shop
Wi-fi
Tourist brochures

Restaurant
Buffet meal
Bar
Restaurant on site
Seminar/meeting
From 11 € to 28 €

From 25 € to 46 €

From 32 € to 46 €

From 15 €

From 29 € to 35 €

From 16 €

From 21 € to 25 €
Monday

12:00 PM - 2:30 PM

7:30 PM - 9:30 PM

Tuesday

12:00 PM - 2:30 PM

7:30 PM - 9:30 PM

Wednesday

12:00 PM - 2:30 PM

7:30 PM - 9:30 PM

Thursday

12:00 PM - 2:30 PM

7:30 PM - 9:30 PM

Friday

12:00 PM - 2:30 PM

7:30 PM - 9:30 PM

Saturday

12:00 PM - 3:00 PM

7:30 PM - 9:00 PM

Sunday

12:00 PM - 3:00 PM

7:30 PM - 9:00 PM

Mon. to Sun.: 12:00 pm 3 pm and 7:30 pm-9:30 pm.

* Dates to be confirmed