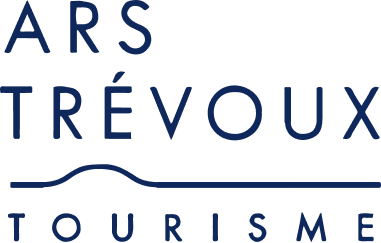 Ars Basilica
Historic site and monument,
Religious heritage,
Basilica,
Chapel,
Bell tower,
Church,
Organ,
Religious site,
Classified,
Roman,
12th C,
19th C
in Ars-sur-Formans
Gaze at Saint-Sixte Basilica where St. John Vianney is laid to rest. The building is listed as a Monument Historique and was built by Pierre-Marie Bossan who also built Lyon's Fourvière Basilica. Its sea green domes are typical of Neo-Byzantine style.

350,000 pilgrims from around the world stop in the village of Ars every year for a spiritual or tourist break.
Pope John Paul II visited in October 1986.

The basilica is built on the site of a 12th century Roman church and was expanded in 1862.

The building's originality, height and wonderful painted interior will take your breath away.
Photo credits inside the dome of the basilica: ©Sanctuary of Ars
Photo credits Basilica : © Mairie d'Ars
Rates

Guided tour for the general public and groups: please contact Tourist Information for rates.
Tuesday

7:00 AM - 7:00 PM

Wednesday

7:00 AM - 7:00 PM

Thursday

7:00 AM - 7:00 PM

Saturday

7:00 AM - 7:00 PM